Placement Opportunity The Hylton Castle restoration project have have partnered with Creative Fuse NE to set up a paid photographer/videographer placement with the Hylton Castle project this spring/summer. The placement is open to anyone who has graduated from Sunderland University in the last three years, or who is about to graduate, and is for 22 hours per week for 20 weeks. The role is to document Hylton Castle, Hylton Dene and the activities of the project for use in future marketing and as a record of work.
More information is available here Closing date is 24th April
European Year of Cultural Heritage Monday 9th April marked the launch in Scotland of the European Year of Cultural Heritage. Kindly hosted by the French Consulate. For more information see the review and images on our EYCH launches page
Warwick Bridge Corn Mill update - the millwrights have been working hard over the winter and have been overhauling the waterwheel and have started to take apart two of the sets of millstones. More details on the project page
Expression of Interest - Warwick Bridge Corn Mill - Main Works
Expressions of Interest sought from suitably qualified and experienced contractors to be considered for the opportunity to tender to undertake repairs to our listed watermill The works comprise the repairs to the structure, fabric and refurbishment and conversion of the Grade II* listed building including remedial works to the associated watercourses. The contract value will be in the region of £1.3M, made possible by grant support from the Heritage Lottery Fund and others, thereby requiring a high standard of work.

For more information about the contract, please contact RNJ Partnership LLP Deadline for expressions of interest 30th March 2018
*7 Most Endangered* Europa Nostra
7 Most Endangered Europa Nostra has announced the selection of the 7 Most Endangered sites in Europe for 2018 which includes one notable UK entry, the Grimsby Ice Factory, nominated by SAVE Britain's Heritage Graham Bell is a member of the Europa Nostra/European Investment Bank Institute Advisory Panel for the 7 Most Endangered and will lead expert mission visits to the Grimsby Ice Factory in the UK and the Buzludzha Monument in Bulgaria
Tuesday 13th March marked the 2018 EYCH Wales launch at Dyffryn Mansion and Gardens near Cardiff. The programme was officially launched by Lord Dafydd Elis Thomas, Minister or Culture, Tourism and Sport and hosted by the National Trust.
Staff news After almost 22 years with the Trust Jules Brown is moving to a full time post with Historic England from the beginning of March. our Conservation and Planning team will continue to deliver advice and support as usual across our working area.
We are also in the process of recruiting two new members of staff for our Warwick Bridge Corn Mill Project - a Mill Project Co-ordinator and an Engagement and Volunteering Co-ordinator. See our Recruitment page for more details.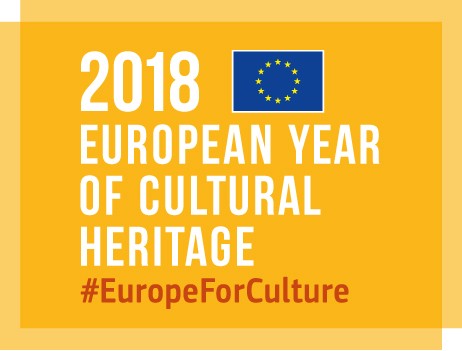 The European Year of Cultural Heritage (EYCH) 2018 got off to an impressive start with the launch for England on 17 January in London.
EYCH will include projects from thirty different countries in Europe. Initiated by the European Commission, having been approved by the Parliament and Council of Europe in 2017; the aim of EYCH is to raise awareness of European history, alongside its shared values as so to strengthen a sense of European Identity.
Click below for the Europa Nostra Press Release
Gayle Mill, Hawes, North Yorkshire. In 2018, NECT is planning Phase 4 of works to the historic watermill it has been involved with for over 20 years. For an update, see the attached note.