January 2018 - Gayle Mill
Gayle Mill, Hawes, North Yorkshire. In 2018, NECT is planning Phase 4 of works to the historic watermill it has been involved with for over 20 years. For an update, see the attached note.
2018 - European Year of Cultural Heritage. Next year has been designated the European Year of Cultural Heritage with 50 countries across Europe participating in a wide range of activities that celebrate our shared and diverse culture. NECT are acting as the co-ordinator for events happening throughout the United Kingdom. You can find out how you can be involved - whether by attending or holding an event by reading the full details on our project page or on on the dedicated website
Camp Farm Maryport The Trust has successfully secured funding from the Heritage Lottery Fund in addition to the Architectural Heritage Fund grant awarded earlier this summer, to work up project proposals that have emerged from involving local people in discussions and activities since it acquired the farm in March 2015.Read the full story on our project page
Enthusiastic trainees joined Michael Gray Signwriter to create a permanent exhbition as part of the Rocket House Restoration project at Newbiggin by the Sea. Using a variety of styles and colours, the name plates created commemmorate some of the ships rescued by the Rocket House Lifesaving Brigade and will go on display outside the building to be seen by everyone. The Rocket House is open at weekends, and visitors can find out more about the project along at the Newbiggin Maritime Centre.
Warwick Bridge Corn Mill - latest news
Work has now started on the milling machinery repairs as Warwick Bridge Corn Mill. Our expert Neil, from Traditional Millwrights, has started the painstaking task of dismantling the water wheel to check how many of the cast iron buckets need to be replaced or repaired. This part of the project is being funded through a grant from the Arts Council.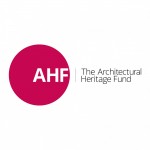 Exploring a new concept We have been awarded some grant funding from the Architectural Heritage Fund, matched by some our our Resilient Heritage grant to explore the possibility of Community Shares and whether this type of community involvement could be an option as part of the funding package on our building preservation projects. Using the Warwick Bridge Corn Mill project as a pilot study, we will be looking at all aspects of community shares - and working up a template to be used on future projects to determine whether this would be an appropriate avenue to develop.
NECT lands game-changer grant from the National Lottery.
NECT has been awarded an amazing grant of £145,200 by the Heritage lottery Fund (HLF) under its Resilient Heritage programme to give the Trust its biggest overhaul in 25 years. It is one of the first successful applications in the UK to this programme, so we're understandably thrilled and thankful to the people who play the National Lottery who have made this boost possible. Through Resilient Heritage, HLF recognises that organisations, especially those that have previously received grants, need to stay ahead of the game in adapting to changes in funding and the needs of those they work with. That can mean adapting how they do things, bringing in fresh thinking or boosting resources. Although NECT has recently celebrated its 50th anniversary, and has enjoyed the benefits of a wide range of national lottery grant support from small grants of £10,000 or less to develop projects to £2.7M to deliver them, now is the time to shift the focus from the projects it is known for to an opportunity to refresh its own needs.
The grant will create two new posts and support advice from a wide range of experts to improve NECT's very wide range of activities: the seven historic buildings and sites it owns, including a Roman fort and Victorian model farm, a former town hall, coaching inn and two watermills, its collections, including some of the very earliest Bakelite in the UK, and how it can do more in partnership with community groups and other charities, such as in an ambitious plan working with the Methodist Church to bring the landmark Keelmen's Hospital in Newcastle back to life.
Though most organisations undergo periodic reviews, these are normally behind closed doors whereas NECT will share its scrutiny with a range of other organisations so that all can learn tips on strengths and weaknesses. "This openness is how we do things" said Graham Bell, NECT's Director; "we're trying to avoid organisations reinventing the wheel at a time when most of us have to make precious resources go that bit further. I always feel we have to be a bit of an alchemist in this respect - there has to be some magic in the mix. The real bonus is that HLF sees and encourages that". NECT is recruiting now for the two new posts and the programme will run until the end of 2018.
Other opportunities to work with us As the Trust grows we will be looking for additional members to join the team, either as staff (which can be on flexible working arrangements) or on contract. If this is of interest, please send a CV and an outline of why you would like to work with the Trust (and on what kind of work) to the Director.
Join our skills pool of specialist consultants In addition, NECT is looking to develop its skills pool of specialist consultants to work within our bespoke project teams. Such is the diversity of what we do that the discipline we need cover all aspects of the historic environment. However, mainstream conservation management planning is always a mainstay.
Volunteers, interns and secondment opportunities In our commitment to developing in-house learning in all its forms, we are looking to develop our capacity for volunteers, interns and secondments, so if you think this is something you'd like to explore, please contact the Director with an outline of what you are interested in and what you propose.
All expressions of interest and applications will be in confidence. Email Graham Bell at graham.bell@nect.org.uk or call on 07815 874423
Grant offered to explore vision for future use of Camp Farm Maryport
We are delighted to have been awarded a grant from the Architectural Heritage Fund to help identify the best uses for our victorian farm buildings and the wider site at Maryport. We will be exploring how the historic farm buildings can play their part in the local community, through education and learning,incorporating the unique landscape, archaeology and heritage contained there to best effect. We will be building on the consultations we have already undertaken ranging from the local primary school to international experts and coming up with a srategy, business case and programme for implementation. More information on Camp Farm and the full press release can be seen on the project page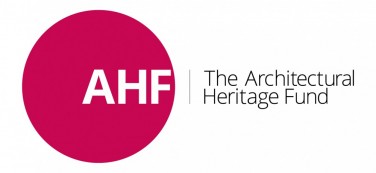 Building repairs start on Aged Seamen's Homes, Trafalgar Square, Sunderland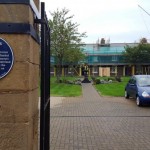 NECT are continuing their project co-ordination role for the Trustees of the Sunderland Aged Seamen's Homes grade 2 listed property in Sunderland. Following on from initial survey and inspection work aimed at identifying the root cause of damp problems that have developed over a period of years, work is now starting on site to eradicate these problems and improve the conditions for the residents living in these flats.
More information can be found on our project page
Port Carlisle Community Celebration April 7th and 8th
Final stages for the planning of the celebratory event to mark the conclusion of the Port Carlisle: A small village with a big History! project are in hand. This event is being funded through The Big Lottery and our thanks go to all the lottery players who are supporting us by buying their lottery tickets.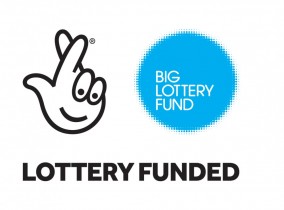 First World War trenches set to be explored in Rothbury, Northumberland
Trenches in Rothbury are set to be explored in an HLF funded project this summer, offering new insights into First World War preparations in the region. NECT is delighted to be working with Northumberland County Council, the Forestry Commission and Woodhorn Museum to bring the hidden stories of these extensive trenches to life. There will be temporary facilities on site, and an education programme aimed at all sectors of the community from schools to archaeology groups. More details will be available in due course, with a range of drop in events both on site and in the local community commencing in April/May and continuing until October 2017.