Warwick Bridge Corn Mill - Turning the Wheels for the Future
Warwick Bridge Corn Mill is the latest of our Building Preservation Trust restoration projects. We acquired the mill in July 2015, and hope to restore the mill and bring it back into use in the next few years. The total project cost is just over £2 Million, and we have raised about 80% of the funds so far, thanks to grants from various bodies including the Heritage Lottery Fund, The Architectural Heritage Fund, Historic England, Cumbria County Council, Cumbria Waste Management Environment Trust, The Headley Trust, Solway Border and Eden LEADER programme, Arts Council England, The Garfield Weston Foundation, The Pilgrim Trust and the Wolfson Foundation. We are still actively fundraising, but the commitment from those mentioned above have allowed us to start the next phase of the project, restoring the fabric of the building, the waterwheel and historic milling machinery. Alongside this, we are working with the local community and a pool of volunteers to ensure that the mill retains its place in the heart of the village and once again contributes towards the local economy.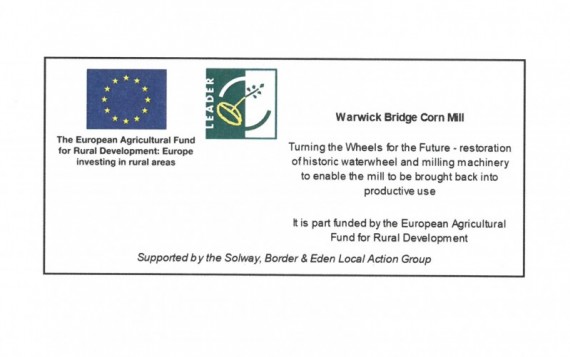 If you would like to be involved with the project, please contact us through our Mill Project Co-ordinator, Karen or visit her in person at the mill.
For a snapshot of recent progress please see the most recent quarterly report below.
For more information and pictures of the works that have been undertaken to date see our Progress Updates page.
You can now follow the corn mill on Facebook or search using @wbcornmill
NECT is also very grateful for the support of the Architectural Heritage Fund throughout the development period for this project and beyond. Their help and shared vision for the future of this last unrestored corn mill in Cumbria has been crucial in getting us to this point.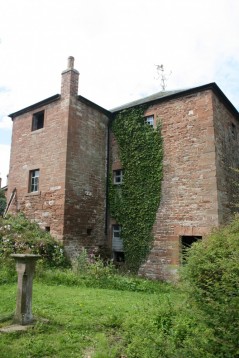 The mill as seen today has remained almost unchanged as part of the village and its life since the 1840s, though it can trace its origins back to the era of the Doomsday Book. Its future has been uncertain, so this lifeline support from HLF is the essential catalyst NECT has been hoping for. The project will bring the mill back into full working order as both an asset for the community and its local economy.
The Corn Mill is on the Heritage at Risk Register, and is Grade II* listed, indicating its significance - partly due to the fact that it has retained its milling machinery and water course, enabling it to be brought back into its original use, and also enabling us to incorporate hydro technology into the works.
Please fill in your details if you would like to hear more about our work through our newsletters. You can also follow us on facebook and twitter and our new Neighbourly page.