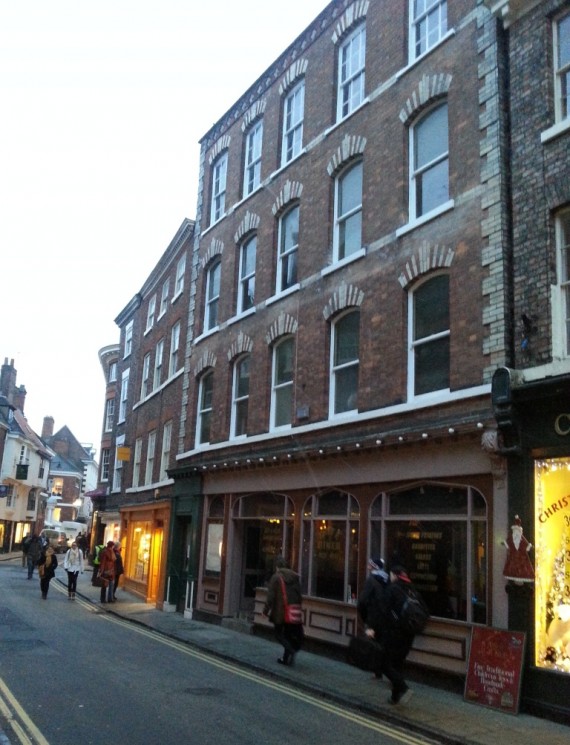 During 2012 and 2013 NECT working with York Civic Trust and York City Council, part funded by a grant from the Joseph Rountree Foundation, undertook a pilot study into the extent of redundant upper floors in York city centre.
NECT's initiative to evaluate the potential of York city centre's upper floors ran from October 2012 to June 2013 with financial support from the Joseph Rowntree Foundation and the City of York Council, backed by Council officer time and the support of other organisations including York Civic Trust. Its aims were to undertake a mapping audit of the centre of York to attempt for the first time to quantify the extent of vacancy of upper floors, to analyse why this vacancy exists, the possible reasons for it, what could be done to reverse it, and how a strategy might be developed to put it into action. The Trust undertook much of
the work itself, drawing upon its experience in regeneration programmes (such as the Grainger Town programme in Newcastle upon Tyne) and grant schemes in conservation areas, augmented by essential local property market advice and the Council's housing, planning and economic development teams.