Traditional Engineering Skills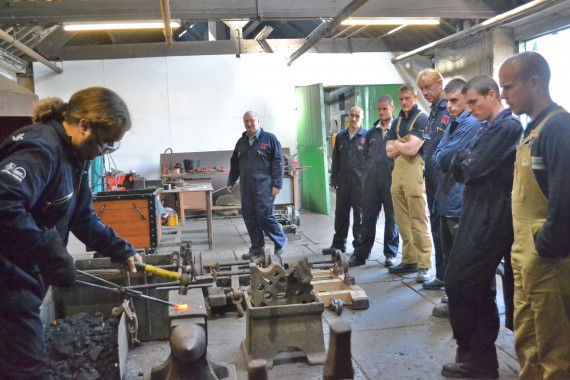 From 2011 to 2015 a training programme, as part of the Heritage Lottery Fund's Skills for the Future scheme, allowed some of the region's specialist heritage engineering skills to be passed on to a new generation, to ensure that the North East's industrial history will be preserved for the future. As part of a joint project with Tyne and Wear Archives & Museums, we have been able to support 52 EHSI trainees in heritage engineering bursaries in the North East of England, Yorkshire and Cumbria.
The training programme provided participants with varied skills, including the repair and maintenance of wooden Victorian carriages and trams, heritage motor vehicles, Railway locomotives and rolling stock in Standard, 2 foot, 20" and 15" gauges, wooden boat building and steam launches, heritage military vehicles and painting of heritage vehicles of all kinds.
In our final year we widened the range of skills covered by the project to include, historic steam launches, as well as traditional foundry work and boiler making.