Survey of Traditional Farm Buildings of the Solway Plain Cumbria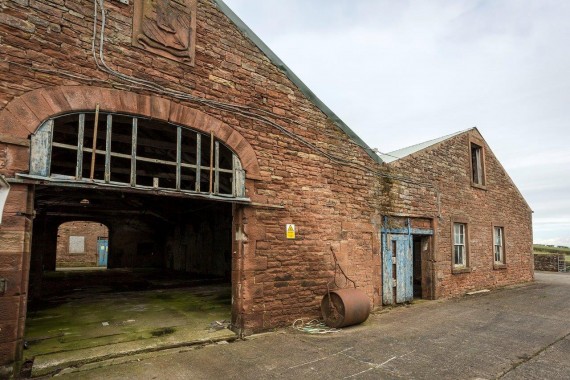 Funded through the Solway Wetlands Landscape Partnership we have been working with volunteers to survey the traditional farm buildings in the Solway Plain area. Most of the surveying took place between June and November 2016 and took the form of a rapid assessment of the types of farm buildings present and whether they are still in use or have been converted. The focus was on the farm buildings (barns, byres, gin cases etc) rather than the main farmhouses. The survey results will be used to guide future research, to support the work of the Landscape Partnership and the Area of Outstanding Natural Beauty. A summary of the results will be published on the Solway Wetlands Landscape Partnership website at the end of the project.
The Solway Wetlands Landscape Partnership Scheme is a 3 year Heritage Lottery supported project focused on the landscape conservation of the Solway Plain in North Cumbria. This special landscape has influenced a distinct heritage of settlement and land use over hundreds of years, in particular the development of farmsteads and farm buildings, which this project aims to record.