Spanish City, Whitley Bay, North Tyneside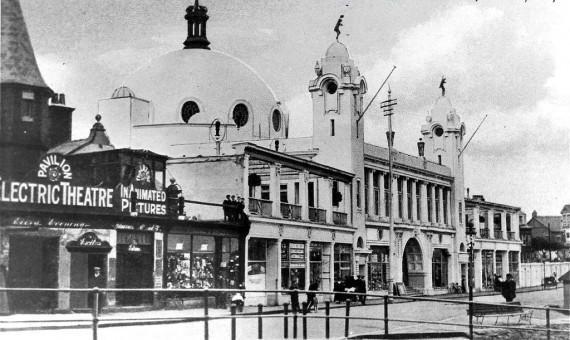 The Spanish City is a collection of seaside pleasure buildings and grounds built in 1910 on the Whitley Bay seafront to the designs of Newcastle upon Tyne architects Cackett & Burns Dick, for Whitley Amusements Ltd. It comprised a theatre, shops, various leisure and amusement rooms, outdoor pleasure grounds with rides and amusements (now gone) and a large rotunda hall with a dome as the central point of orientation. The complex was built primarily in Hennibique reinforced concrete, and partly because of this, was listed Grade II in 1986.
The majority of the site is now in the ownership of the local authority and NECT has been working with North Tyneside Council to produce a conservation plan for the site so that appropriate conservation led development proposals are undertaken to ensure the effective regeneration of the area and the protection of the architecturally significant building complex.