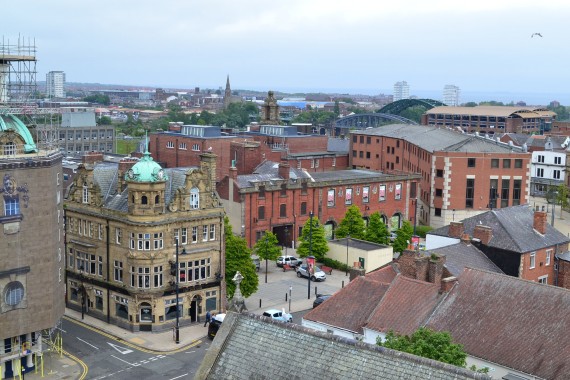 Bishopwearmouth Townscape Heritage Bid
NECT have been working alongside Sunderland City Council in the production of a stage 1 Townscape Heritage application for consideration by the Heritage Lottery Fund based on the northern part of the Bishopwearmouth Conservation Area, the most architecturally and historically significant part of Sunderland city centre.
This area focuses on the lost medieval village of Bishopwearmouth which developed over centuries to blossom as a thriving part of mid to late-C19th Sunderland town centre. Although nearly all above-ground remnants of the earlier village have disappeared, traces of the medieval street layout and the village green have survived. The conservation area includes many fine Victorian and Edwardian buildings which give the area a lively and spirited architectural appearance and character including the grade 2* listed Empire Theatre and Sunderland Minster, the grade 2 listed Dun Cow and Londonderry public houses and the Magistrates Court.
This area has been chosen as the focus of the bid as it offers the potential to make the greatest contribution to the local environment and economy in terms of its townscape enhancement, improving the economic prosperity and strengthening the area's evolving cultural scene, consolidating the considerable regeneration investment in the area at present.
NECT's role is to work alongside the Council in the production of the bid documentation, hold community and stakeholder consultations and produce a statement of significance for the heritage assets within the Townscape Heritage bid area.