Rocket House, Newbiggin by the Sea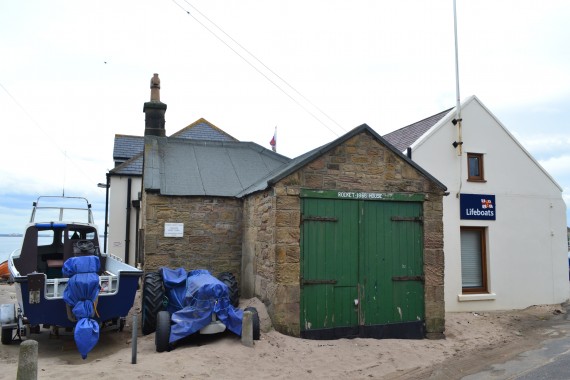 NECT was commissioned during 2015 by Newbiggin Heritage Partnership to produce a Conservation Statement as a first step to understanding the heritage significance of the building and to addressing risks through conservation principles and action. As part of the work to produce this document a condition survey was undertaken and building recording and education sessions were held.
Newbiggin Rocket House is a highly significant building, due to its intactness and ist historical use as one of the earliest Rocket Houses in the UK. Although several Rocket Houses have survived on the North East coast and elsewhere in the UK, Newbiggin Rocket House is almost unaltered and has a very high level of intact original features which illustrate the layout, function and operational use of the building. The Rocket House has a strong connection with the Newbiggin Lifeboat Station – both physically and historically. Together they can help to tell the story of the development of life-saving at Newbiggin and along the North East coast. There are only four listed Rocket Houses on the National Heritage list and Newbiggin would appear to warrant inclusion based on its intactness, its historical associations and rarity.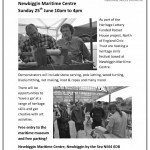 a mini Heritage Skills Festival is being held on Sunday 25th June at the Newbiggin Maritime Centre, with a range of traditional skills on offer as demonstrations - and a chance to have a go at some too. Your chance to learn about lobster pot making, repairing nets, knots and rope work, see our blacksmith and stonemason at work, talk to woodworkers and others involved with maritime and heritage skills, plenty of hands on activities for young and old alike. You will also have a chance to look around the museum and enjoy the cafe on site too.
entry is free to all, the skills festival runs from 10am till 4pm.