Trafalgar Square, Sunderland
This hidden gem in Old Sunderland is the "original" Trafalgar Square, built in 1840 with funds from the Muster Roll to provide housing for seafarers and their dependents. It predates its more famous namesake in London by 4 years.
2015 was the 175th anniversary of the square, which is still fulfilling its original welfare mission, for the benefit of those who have earned a living from the sea, provided by those who have earned their living from the sea. The special historical significance and character of the sequare means it is listed grade II and it makes an important contribution to the Old Sunderland Conservation Area.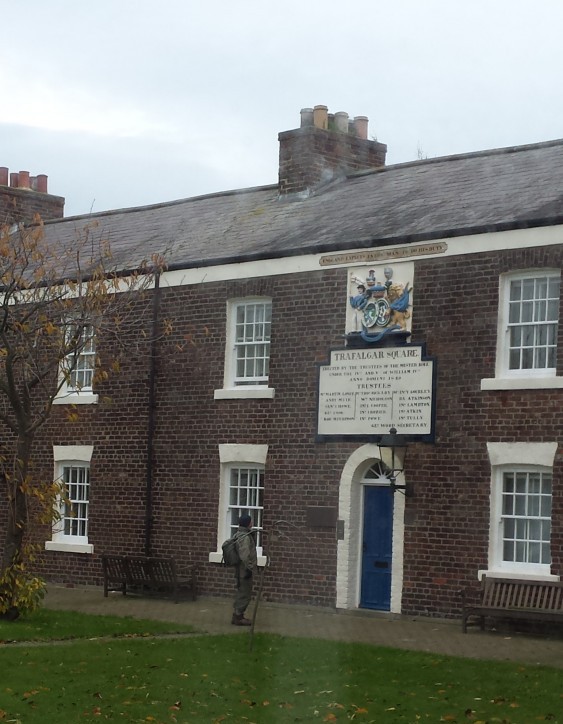 NECT was delighted to work alongside the Trustees of the Sunderland Aged Merchant Seamen's Homes as project co-ordinators for the renovation of the 32 flats that comprise this courtyard development and which has provided a home for retired seamen for the last 175 years.
In the 1840s domestic properties were built with solid walls, and relied on open fires and copious ventilation, but this has also added to its vulnerability over time, as damp has penetrated the building, which is not only disfiguring to the building, but can be detrimental to the health of the occupants. Trustees have done their best to mitigate the conditions and various measures have been taken to address the damp, but now we are able to address the root causes, and over a four year period, assist them renovate the property so that it meets modern standards, while still providing accommodation for those it seeks to help.
The Trustees are volunteer former master mariners and others whose life has been at sea, so appointed NECT to co-ordinate the works for them.