Gayle Mill, Hawes, North Yorkshire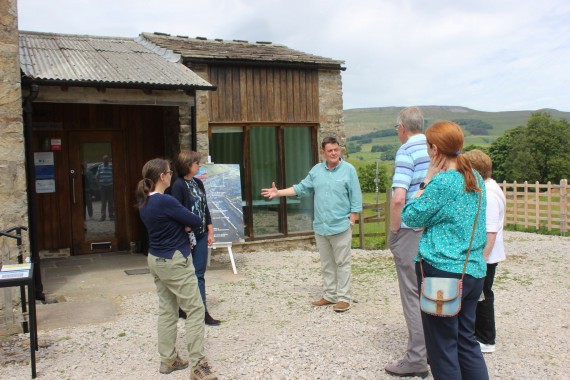 Gayle Mill is open on a part time basis at the moment. If you would like to visit the mill, or are interested in becoming one of our volunteers, please email or telephone 01969 629348 to arrange a visit.
The mill now has a new website where you can find out about upcoming activities and learn more about this history of the building
A complex project for the restoration of a Grade II * listed mill and associated machinery, turbines and leat, which had lain empty for more than a decade and was at risk. The site is also a scheduled monument. North of England Civic Trust became involved back in 1997 at the request of the Yorkshire Dales National Park Authority, and went on to raise funding of over £1.1 million from HLF, English Heritage, Yorkshire Forward and others, to acquire the mill and to project manage the restoration. The project was included on the BBC "Restoration" programme in 2004, reached the national finals at Hampton Court Palace, and was one of only a handful that had actually been completed when a Restoration Update programme was screened in the spring of 2009, having opened to the public in 2008.
A Friends group was established from the local community and from that, with the assistance of NECT, Gayle Mill Trust was formed. Gayle Mill Trust operated the mill as a centre for woodworking excellence, providing training in traditional skills, a visitor attraction and an example of energy sustainability within the National Park until March 2018.