Engineering Heritage Skills Initiative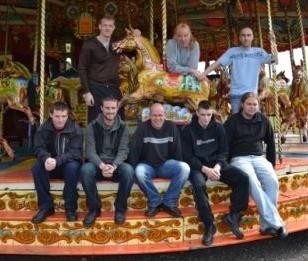 Some of the region's specialist heritage engineering skills are being passed on to a new generation, to ensure that the North East's industrial history will be preserved for the future. Thanks to the Heritage Lottery Fund's Skills for the Future programme, and in collaboration with Tyne & Wear Archives & Museums, we have been able to support 52 EHSI trainees in heritage engineering bursaries in the North East of England, Yorkshire and Cumbria.
All trainees have now graduated from the project with the following outcomes.
EHSI Key Project Statistics

EHSI graduates with a nationally recognised engineering qualification 91.1
EHSI graduates in employment or further education 82.2
Recruits who were unemployed when they joined EHSI 62.3
EHSI graduates employed in heritage engineering 53.3
Recruits with no engineering qualifications when they joined EHSI 45.3
EHSI graduates who are volunteers at a heritage organisation 42.2
EHSI graduates seeking employment 17.8
"The EHSI project was completed on the 31st of March 2015*.
The training programme provided participants with varied skills, including the repair and maintenance of wooden Victorian carriages and trams, heritage motor vehicles, Railway locomotives and rolling stock in Standard, 2 foot, 20" and 15" gauges, wooden boat building and steam launches, heritage military vehicles and painting of heritage vehicles of all kinds.
In our final year we widened the range of skills covered by the project to include, historic steam launches, as well as traditional foundry work and boiler making.
Ian Watson the Acting Director of Tyne and Wear Museums and Archives says"The North East is famed as the birthplace of the railway and the region's fortune was made through mining, shipbuilding and marine engineering. However we have reached a stage now where former miners and engineers are aging or retiring and vital skills to preserve our industrial collections are dying out. The Skills for the Future programme not only addresses this skills gap head on, but it enables a new generation to gain first hand experience working alongside expert older workers, develop their practical skills and contribute to the maintenance and preservation of some of the most important industrial heritage exhibits in the North East."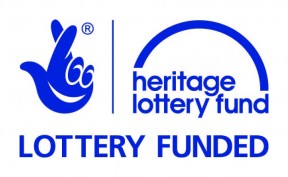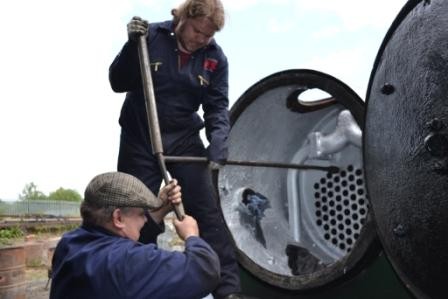 Our final ten North East and eight Yorkshire 2014-15 EHSI trainees started their bursary placements in late 2013 and early 2014 working at 14 heritage engineering placement providers throughout the North of England.
The project could not operate without the support and enthusiasm of the project's placement providers, who willingly put their knowledge/resources at the disposal of our trainees and help to pass on increasingly rare heritage engineering skills.
The placement providers for the project in the North East were:-
Locomotion - Shildon
North East Maritime Trust - South Shields
South Tynedale Railway - Alston
Stanegate Restoration and Replicas - Haltwhistle
Stephenson Railway Museum - North Shields
Tanfield Railway - Marley Hill
William Lane Foundry - Middlesbrough
HMS Trincomalee - Hartlepool
Vintage Vehicles - Shildon
Beamish Museum - County Durham
Bowes Railway - Springwell, Tyne and Wear
The NOrth East Land Sea and Air Museum - Washington
Our Yorkshire/Cumbria placement providers wee:-
Kirklees Light Railway - Clayton West, W Yorkshire
North Bay Railway - Scarborough
North Yorkshire North Moors Railway - Grosmont
Rusty Bug Workshop - Skelton, Cleveland - car restorers
Adam Dalgleish Engineering - Stockton - Boilermakers
The National Railway Museum - York
Simon Robinson Classis Cars - Darlington
Windermere Steamboat Museum - Bowness on Windermere - steamboat restoration