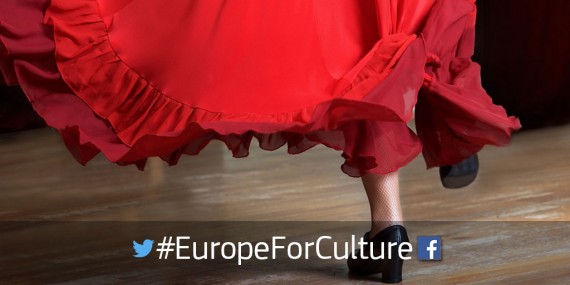 2018 European Year of Cultural Heritage
2018 has been designated by the European Commission as the European Year of Cultural Heritage. Member countries across the whole of Europe will be holding activities exploring and celebrating cultural heritage across four objectives - engagement, sustainability, protection and innovation. Each country will have its own national co-ordinator and anyone holding an event that fits within the themes will be able to advertise their event through a dedicated website. North of England Civic Trust are acting as the UK national Co-ordinator and we will be posting details of events on the EYCH website, facebook and twitter (@2018eychuk) pages throughout the year.
Cultural heritage is wide ranging, and includes buildings, landscapes, traditional crafts, industrial heritage, archaeology, literature, art and oral history among many others. Activities that raise awareness of our shared heritage (events with a European angle) can be included in the programme for the year, and can range from a single activity on one day to a series of activities over a longer period, so an open day at an historic building showcasing its collection of European paintings, or a series of lectures at a college or university, or a music or film festival over a few days or weeks could all be eligible. More detail about the objectives and eligible criteria can be found on the EYCH website.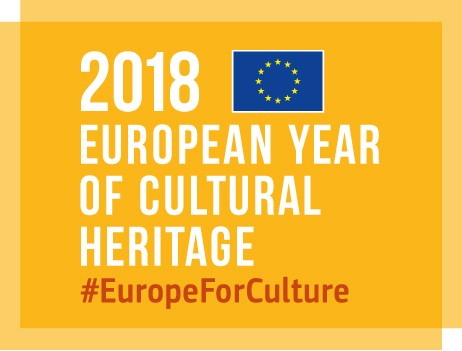 We will also have a dedicated email address so that if you are interested in joining the programme you can contact us through that.
During 2018 the European Commission is publishing 6 newsletters to accompany the Year of Cultural Heritage, You can read the latest newsletter here
Review of the Year - United Kingdom participation
What a year it's been for cultural heritage. As we move towards the end of December, we can reflect on the range and diversity of events that have taken place through the United Kingdom as part of the 2018 European Year of Cultural Heritage. With limited funding available to support activities, we have been delighted to have been able to signpost nearly 600 events during the year, giving people the chance to participate in a wide range of cultural experiences. Events have involved collaboration with over 100 organisations ranging from small community groups to local authorities and national bodies, and events have taken place in over 200 locations. Some events have been long term – such as the celebration of the 18th century landscape gardener Humphrey Repton; the exhibition "Linenopolis" – exploring the heritage of the linen industry in and around Belfast; or the Frontiers of the Roman Empire Exhibition at Vindolanda; series of lectures on a range of topics at Europe House; others have been one off events lasting no more than a few hours – such as musical recitals, theatre productions, walks and talks, discussion forums and lectures, alongside weekend festivals and week long celebrations of diverse cultural themes. Participating organisations and venues have included education establishments, museums, castles, country houses, churches, libraries, government buildings, open spaces, art galleries, community centres and theatres. It is estimated that over 1 million people will have participated in these activities during the year and enhanced their understanding and enjoyment of cultural heritage in its widest form, learning from each other and passing on that knowledge to future generations