Recent funding press release issued 23rd November 2017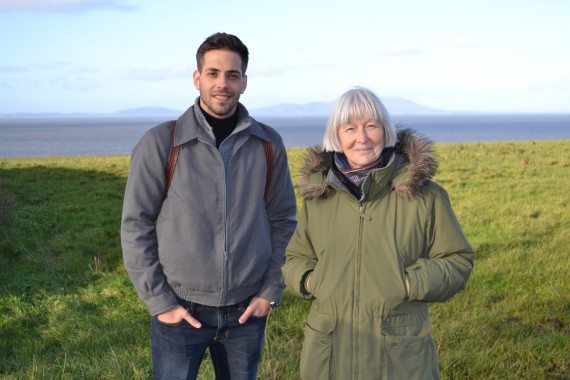 23rd November 2017. The long term vision for Camp Farm moves closer this week with an international link spanning almost 1900 years back in history. The Trust has successfully secured £47,200 from the Heritage Lottery Fund and £25,000 from the Architectural Heritage Fund to work up project proposals that have emerged from involving local people in discussions and activities since it acquired the farm in March 2015.
Director Graham Bell feels this is a significant step."Lots of people have told us what they think is important about the farm - not just what it ism but what it could and should do to benefit Maryport. Obviously the Roman archaeology is of international importance, but we want everything about the farm to be relevant to everyone. That has to begin at the farm gate for people who have grown up nearby, and those who are growing up with the opportunity for it to help them in their education or career or welfare. Watch this space!"
There is another twist to this story. The Roman fort at the farm was established by the First Cohort of Spaniards. Almost 1900 years later, a Spanish intern, Antonio Perez Gomez, is working with the Trust and this week has been standing on the site of the fort imagining what his forbears were up to. Antonio, 23, from Granada, is a graduate looking to develop his career having experienced cultural heritage from a UK perspective. He certainly was able to do that on the site of the fort above Maryport on one of those clear days when the significance of the commanding coastal location for the fort is obvious: "I can see that this is important for local people, but I also see this site from the continent: people from many countries - my country - coming here, living here, perhaps settling here; how do we share that? " Kate Wilson, who recently joined NECT as Assistant Director, has a background in archaeology and project management for nationally important historic monument site: "What a great thing it is for Maryport to have such an important site on its doorstep, To have the ability to stand here and imagine how this site has been lived with - yes, for the Romans, but also for the many generations that followed. But this isn't just about looking back - i'm inspired about what NECT can do here for people, and in such a breathtaking location.
Both the Heritage Lottery Fund and Architectural Heritage Fund see this initiative by NECT as a valuable means of making the story real for [people, but both recognise that safeguarding this internationally important site is essential in achieving this. The grants will fund surveys and working up proposals to help the vision move a valuable step closer to becoming real.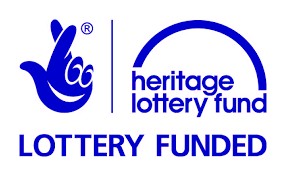 Other Funders who have contributed towards works at Camp Farm
In December 2015 we were awarded a grant through the Coastal Revival Fund administered on behalf of DCLG by Allerdale Borough Council. This funding helped us to undertake community activities and consultations as well as undertake an aerial survey of the whole farm site which enabled us to identify and repair some of the most vulnerable of the farm buildings and start to plan what happens next.
During 2016 in addition to the Coastal Revival Fund money, we were delighted to receive a grant of £1000 from the Cumberland Building Society Charitable Foundation through Cumbria Community Foundation which has helped with the installation of heating and lighting in the Bothy space and a £2,500 grant from Cumbria County Council for the fitting out of the bothy space and new access door.
In February 2017 The Architectural Heritage Fund awarded us a grant toward a feasbility study on the future use of the site which will be undertaken over the next six months.