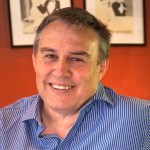 Peter is Managing Director of Rivergreen Developments plc, responsible for many award-winning commercial and residential developments throughout the North East. It has particular experience of repairing and refurbishing listed buildings in sensitive locations, and has been recognised in this field by English Heritage, RIBA, the Civic Trust and both local and central government. Rivergreen is also well known for its contribution to regeneration, with successful projects undertaken in several disadvantaged areas including Amble, Sunderland, Consett and Hartlepool. The company's main office at Aykley Heads in Durham received, amongst other awards, the 2007 RICS Sustainability Project of the Year, and in the same year Peter gained an Outstanding Achievement Award from Constructing Excellence North East.
Peter studied economics at Warwick University and gained an MBA with distinction from Durham University in 1989. Prior to founding Rivergreen in 1991, he worked for Bechtel Corporation of San Francisco for 12 years, and has wide experience in the management of large, complex projects in several countries.
He is a Deputy Lord Lieutenant of County Durham, a former governor of Neville's Cross Primary School in Durham, and a member of the Reform Club.
Celia MacKenzie - Vice Chair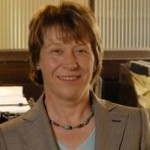 Celia is originally from North Yorkshire, and gained a degree in zoology at University of Newcastle upon Tyne, before training to be an accountant. After a brief period living in Surrey moved to Cumbria nearly 30 years ago working as a freelance accountant until she joined the Whitehaven Developments Co. as the Company Accountant in 1993, and has been involved in the regeneration of Whitehaven Harbour, the Town and West Cumbria ever since. She became the Chief Executive in 2005, and subsequently took for the first time the position of a full time Commissioner and Chief Executive of the Whitehaven Harbour Commissioners, on their merger with the Development Company and it's associated companies in 2007.
Also, Celia is the treasurer of the Fell Dales Association which hosts the breed show for the native Cumbrian Herdwick sheep and sits on the board manging the visitor attraction business of a stately home in the Western Lake District.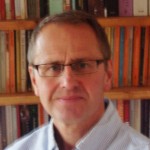 Having graduated in Evironmental Sciences from the University of Ulster and received a Masters in Land Management from Reading, Peter went on to work in a number of organisations and parts of the UK including Highlands and Island Development Board, a Yorkshire Local Authority and as Chief Executive for an environmental and heritage charity based in the Midlands. Following these jobs he worked as Regional Director for English Heritage based in Newcastle before promotion to Director of Regional Operations covering the whole of England. From there he joined Historic Scotland, with responsibility for all 345 properties in their historic estate, including Edinburgh Castle, Stirling Castle, Scara Brae and the Border Abbeys.
He left Historic Scotland in 2011 and worked as a Deputy Director in the Scottish Justice Department responsible for a major programme of change. He has recently returned to working in Newcastle and is now based in the Guildhall on the Quayside. Other than NECT he is a non-executive Director of two other organisations.
When not involved in work Peter enjoys writing, walking, travel, music and running - not all at once, but in no particular order and when family commitments allow. He is married with three grown up children and lives in Northumberland.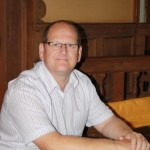 As managing director of Classic Masonry Ltd, chairman of Historic Property Restoration Ltd and managing director of Bespoke Concrete, Mike runs a leading company in the stonemasonry industry and one of the leading conservation companies in the UK. In addition to these roles, he is an active member of Stone Federation Great Britain (where he was president for 2 years) and the Worshipful Company of Masons, and has sat on various working groups within CITB-ConstructionSkills. He is also a former chairman of the National Heritage Training Group.
Mike was born and raised in Newcastle upon Tyne, and is married with 6 children.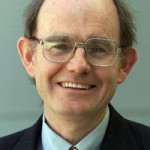 Chris Mullin was the Member of Parliament for Sunderland South from 1987 to 2010. He was a minister in three government departments and a former chairman of the Home Affairs Select Committee. An established author with several books to his name, he enjoys living in rural Northumberland. Until early in 2017 he was chairman of the Heritage Lottery Fund for the North East.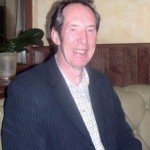 Rob Pickard LLD PhD DipBldgCons BSc MRICS IHBC is Emeritus Professor in Built Environment and Heritage Conservation at Northumbria University. He has been a technical consultant to the Council of Europe on cultural heritage issues since 1994, including co-ordinating a European expert group - the Legislative Support Task Force - for legal, policy and institutional reform, the integration of planning and heritage protection, heritage-led urban rehabilitation and funding mechanisms to support the built heritage. His most recent work has been through the Council of Europe's Regional Programmes for South-East Europe (in the Balkans) and for the Black Sea and South Caucasus (Kviv initiative: pilot project on the rehabilitation of culture heritage in historic towns).
He is also author and editor of several books, including Conservation in the Built Environment (1996), Policy and Law in Heritage Conservation (2001), Management of Historic Centres (2001), European Cultural Heritage: Volume II: A Review of Policy and Practice (2002), Integrated Management Tools in the Heritage of South-East Europe (2008), Funding the Architectural Heritage: A Guide to Policies and Examples (2009) and Guidance on the development of legislation and administration systems in the field of cultural heritage (2011).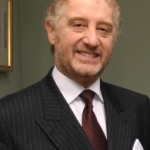 Barry Speker OBE DL LL.B is a Consultant with Sintons Law Firm, has practised law in Newcastle for over 40 years, and is a Past President of Newcastle Law Society. He specialises in Medical Law and Ethics, Employment Law, Family Law and Immigration. He is Trust Solicitor for Newcastle Hospitals Trust and is an Employment Judge for the North East Region. Barry also hears Legal Aid Appeals and is an Assessor for the Law Society.
Over the 8 years of the Grainger Town Regeneration Project, Barry was on the main Board and the Strategic Board, the Grants Panel and chaired the Business Forum. He was Chair of Newcastle's Local Strategic Partnership for 4 years. He is now President of the North East Council on Addictions, chairs Newcastle City Centre Business Forum and the Chinese Futures Group, sits on the Boards of Age UK Newcastle and Tyne Theatre Trust and is a Non-Executive Director of Careline Lifestyles. He is also a governor of Heaton Manor School.
Barry lives in Gosforth, plays golf at Northumberland Golf Club, is a member of Northern Counties Club and supports Newcastle United. He writes regularly for a number of magazines and is a member of Mensa.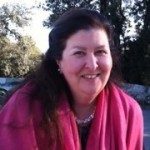 Deborah Jenkins is particularly interested in the development of partnerships to address complex problems. Over the last thirty years she has held leadership positions in organisations ranging from tiny third sector projects to major healthcare providers and provided consultancy to many companies in the UK and abroad. She was a founder of Common Purpose and a NED and Chair in the NHS for 24 years. She is strongly committed to the North East, where she has been based since the mid eighties. In addition to running her own consultancy, Kindling Ltd, she is currently CEO of TDI, a charity working to reduce the risk of sexual offending, and chairs Together for Children, a new company delivering children's services in Sunderland; NCFE, the UK's third biggest qualifications awarding body; and the Northern Neonatal Clinical Network.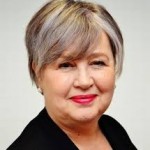 Barbara Gubbins CBE – Barbara stepped down from her position as Chief Executive of The County Durham Community Foundation in December 2017 to pursue other interests. Her appointment adds to the skills base of the Board, with a particular focus on community development, social enterprise and diversifying income.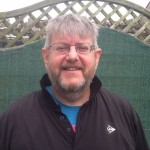 Adrian was the lead officer on the Fells and Dales RDPE European rural development funding programme which funded part of our HSI programmes in Cumbria. He is now working for Eden District Council as the Heritage Action Zone Officer for Appleby-in-Westmorland.
He has wide experience of rural community development and is also a trustee of a care farm.