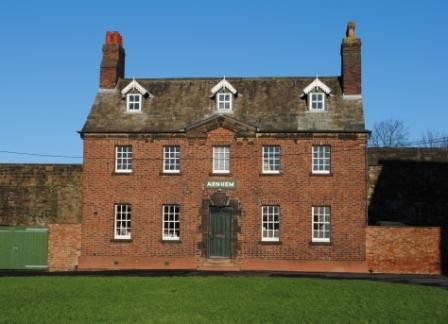 NECT has worked in Cumbria for many years, and had a base at Carlisle Castle from 2009 until April 2013. NECT continues to work across its whole range of disciplines, from conservation planning, education, skills and built heritage, to historical analysis, architectural advice and the project management of capital works. See our projects page for examples of our work in Cumbria.
Staff from our Newcastle headquarters continue to work in Cumbria as and when necessary. If you have any ideas for projects or would like us to be involved with you please contact us on the main office number 0191 232 9279 or by email to admin@nect.org.uk:

In the summer of 2011, the Design Council CABE invited applications from design organisations across England to bid for small grants to help them explore the value of design in the environment. There were over 130 applications, including one by North of England Civic Trust (NECT) for Frizington. It was one of only 13 applications that were successful, and it was the only one in Cumbria. NECT is now working with the community to look at Frizington as a settlement within the wider landscape and to consider what is distinctive about it as a place – what is special, that people would want to safeguard and celebrate? For example, we will be looking in more detail at Main Street and thinking about how the character of Frizington is represented there – is Main Street fine as it is, or could it be improved? Could design make Main Street better? Lighting? Colour? Traffic management?
Finally, we shall be looking at the former Council Chambers building and the adjacent yard, to ask how this once important civic building could be revived so that it not only looks the part, but plays its part for the good of the community.
Copeland Borough Conservation and Design Advice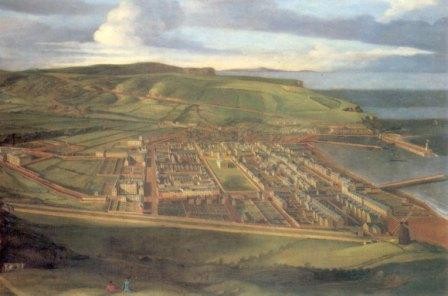 Since 2009, NECT has been retained to provide conservation and design advice for Copeland Borough Council. Using up to four of its highly experienced members of staff, NECT has helped Copeland develop its in-house understanding and skills on historic environment management in relation to planning, investment and development management.
We recently produced the successful Stage 2 Townscape Heritage Initiative bid for Whitehaven Town Centre Conservation Area which the council are now in the process of delivering.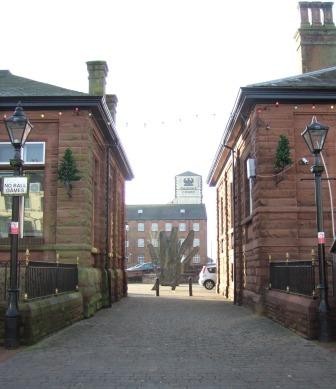 Carlisle Diocese Church Buildings Audit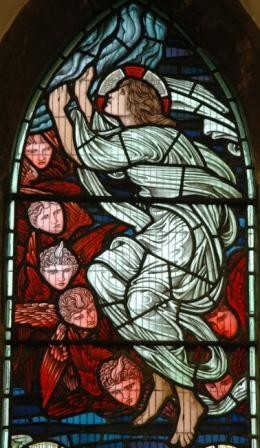 After receiving an English Heritage grant in 2006, the Carlisle Diocese approached NECT and asked it to audit all 348 of the Diocese's church buildings. The aims of this project were two-fold. Firstly, to review the current listing status of each building, and secondly to provide a comprehensive overview of each individual church building's potential for wider community use. This overview is now being used to assist in strategic planning for the diocese.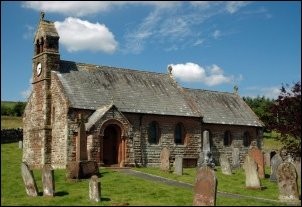 Brampton Conservation Area Action Plan
NECT was commissioned to take the existing character appraisal and management plan for the conservation area and develop an action plan to bring about investment, enhancement and community engagement. A great deal of stakeholder involvement has generated a valuable series of objectives and projects which, over time, will help to protect the conservation area into the future.
Settle-Carlisle Railway - Design Guides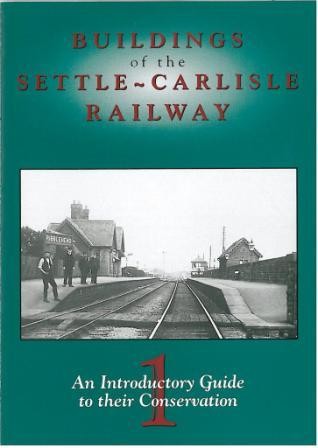 One of the last great mainline railways to be built in Britain, the lines, buildings and structures of the Settle-Carlisle Railway form an admirably intact and healthy historic environment. Significance depends in part on period authenticity, so NECT was commissioned by the Settle-Carlisle Conservation Area Partnership (English Heritage, community interests and the four relevant local authorities including Carlisle City Council) to prepare a set of guidelines to promote investment. They were based on a thorough understanding of the architectural features to be conserved, and explored how their significance should justify investment in repair and maintenance to ensure their contribution to the railway's outstanding character and heritage appeal. The guides included practical solutions on materials and methods. Alongside this, NECT took the opportunity to prepare a fun children's activity sheet on the railway, which was available locally.
Eskdale Mill - Options Appraisal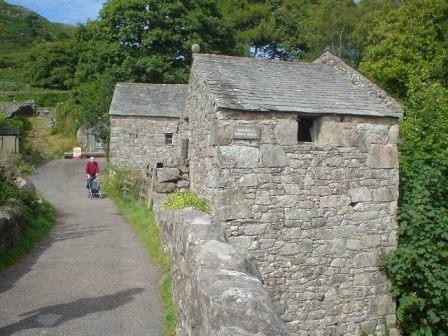 Located near the head of one of the most picturesque and dramatic valleys of the Lake District, Eskdale Mill dates from 1578. It is one of the very few remaining two wheel water corn mills, and houses an exhibition of life in Cumbria, its industry and its people as well as explaining the whole milling process and the workings of the unique wooden machinery. Milling has been a feature of Esk Valley life since the 12th century. The first documented evidence of Eskdale Mill dates from 1578. The mill continued to grind cereals until the early 1920s, when a dynamo was installed, and the upper wheel of the mill continued to make electricity until 1955 when mains power came to the valley.
Cumbria County Council purchased the property in 1972 and a programme of restoration work was carried out, which brought much of the mill back into working order. However, in early 2003 it was decided that the Council could no longer continue to be responsible for the Mill and decided to sell off the building.
Eskale Mill and Heritage Trust (EMHT) commissioned NECT to undertake an options appraisal in advance of the outcome of the County Council's decision on whether EMHT could acquire the mill. NECT's experience in providing independent specialist advice, and direct experience from delivering its own capital projects, was considered appropriate to the needs of Eskdale Mill and the aspirations of EMHT. In June 2005, ownership passed to EMHT, who will preserve the historic fabric of the Mill for future generations and continue to run the Mill as a visitor attraction.