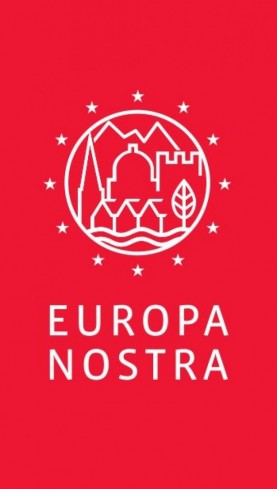 NECT has been a member organisation of Europa Nostra since the 1970s. Graham Bell is currently on the Council and on its advisory election committee. He is also involved in developing the new ENtopia Project for "Our Places in Europe" which builds on NECT's work in conservation management in the UK. NECT is helping as UK co-ordinator for which the pilot is Port Carlisle
Using its experience in building rescue projects in the UK, NECT is contributing to Europa Nostra's programme of the 7 Most Endangered which is run in collaboration with the European Investment Bank Insititute. See specifically the mission for the synagogue in Serbia in the Country Activities section.
In 2015 NECT received an EU Prize for Cultural Heritage/Europa Nostra Award for its Heritage Skills Initiative.