Should you wish to contact anyone in the team, please feel free to do so via the contact details at the bottom of the page.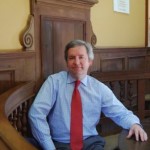 A chartered architect, Graham is a respected adviser on conservation management and economic development of historic areas. As a graduate of Common Purpose, which promotes civil society through understanding and mutual respect, he is an advocate of 'considerate development', applying the principles of sustainability and working with communities. He is also a champion for excellence in design, especially when intervening in historic settings. A member of the National Trust's Architectural Panel, he advises on design implications for historic properties around the UK.
His concern about redundant floor space in urban centres resulted in him exhibiting at the first national conference of Common Purpose at the Royal Society in London. This led to representing English Heritage on the board of the Grainger Town Partnership in Newcastle upon Tyne, overseeing a six-year £200m regeneration programme that has won national and international best practice awards, including the Europa Nostra Prize for cultural environments. His interest in European cultural heritage has involved participating in exchange programmes including a British Council delegation to Moscow to coincide with the Queen's state visit and working with the International National Trusts Organisation. He is a member of Council of Europa Nostra and Europa Nostra UK. A past chairman of the Northumbria Historic Churches Trust and the Council of Newcastle Anglican Cathedral, he was a member of a working group that established Future for Religious Heritage, a European charity that supports historic places of worship of all faiths.
Miriam Harte - Operations Director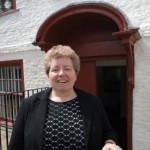 Miriam is an accountant by training but works in heritage by design and desire! She joins us from a seven year period as a consultant in the heritage and cultural sector working mainly on museums and arts projects including several assignments with Tyne and Wear Museums, notably on the Great North Museum: Hancock, Sunderland University and the National Glass Centre, and two periods as Interim Head of Investment at Museums Galleries Scotland. Before that she was Director of Beamish from 2001-2007 having started her heritage career as Director of Bede's World in 1998. Her business career in Procter and Gamble originally brought Miriam to the North East in 1986 and she worked for P&G both here in the UK and abroad until 1998.
Miriam works with other small trusts and charities as well as being a business coach in her spare time! She is a long standing non-executive Director at City Hospitals Sunderland NHS Trust which brings many different challenges and perspectives from day to day working in the heritage and arts sector.
Richard Beattie - Finance Director
Richard joined the Trust in July 2013 and is a fellow of the Institute of Chartered Accountants in England and Wales. Following on from his Civil Engineering degree at Leeds University, he started his career in a local office of a big four accounting practice and then went on to various management and commercial accounting roles in the South of England. Having returned to the Newcastle area in 2001 he has worked with various SME's and charities.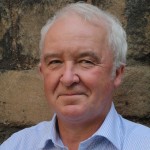 His role is management of the Trust's finances which involves him working in the engine room of the Trust. Occasionally, however, he does venture out of the office and offers financial advice to various projects run by the Trust.
Jules Brown - Conservation and Planning Manager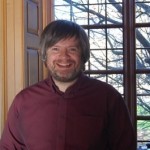 Jules Brown is NECT's principal member of staff responsible for conservation area and public participation work, engaging authoritatively with a wide range of stakeholders in often sensitive or controversial situations. Jules is the author or editor of an impressive series of conservation plans and conservation area appraisals for a wide range of historic North East sites. These range from a converted Victorian school in Wallsend to the entire 2000-dwelling 1970s Byker Estate in Newcastle upon Tyne, arguably one of the largest and most complex conservation plans to have been published in the UK to date. Having developed a keen eye for graphic presentation, Jules is adept at presenting complex information on historic buildings in an easily digestible way, particularly with the needs of lay people in mind.
Jules leads on NECT's casework of planning and listed building consent consultations, offering independent advice to local planning authorities across the North East on the impact which developer proposals will have on the historic environment. He also co-ordinates the Newcastle Conservation Advisory Panel.
Andie Harris - Learning and Skills Manager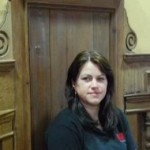 An education, training and recruitment professional with over 15 years experience, Andie is responsible for managing the Heritage Skills Initiatives across the North East and Cumbria. She also works as a mentor and associate monitor for the Heritage Lottery Fund Skills for the Future programme. In addition, Andie is the North East Regional Heritage Skills Co-ordinator and works with English Heritage and Natural England on including training opportunities within their grants and procurement process. Promoting an accredited professional and craft workforce, she ensures that the Heritage Skills Initiative provides and promotes opportunities to learn about, partake in and gain accreditation for skills learnt in the heritage sector.
Andie is a Churchill Fellow (2009) and has a degree in Heritage Management, a Post-Graduate Certificate in Education, CIPD qualifications in both Recruitment and Training and an MA in Historic Environment Conservation.
Stuart Hines - Engineering Co-ordinator - Yorkshire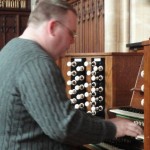 Stuart joined the Engineering Heritage team in October 2012. His role is to expand the successful bursary scheme currently working in the North East to the Yorkshire area. He is responsible for developing opportunities for training and education in engineering heritage skills and conservation, working with trainees and placement providers on a day to day basis.
Elanor Johnson - Education and Engagement Coordinator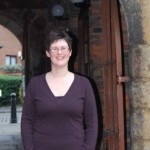 Elanor is the lead coordinator for the Heritage Skills in Education project, job sharing with Kirsty McCarrison to engage school, college and university students with heritage skills and conservation professions through a range of classroom based and practical activities.
Previously, Elanor was Community Heritage Officer for Blyth Battery, where she worked with schools to help children and young people learn more about the site and its role in the two world wars. She also supported Blyth Battery Volunteers in opening the Battery to the public, through a programme of training, advice and assistance with events and activities. Before joining NECT in April 2009, Elanor worked for Northumberland National Park on landscape, archaeology and heritage projects in Upper Coquetdale and the Cheviot Hills. Prior to that, she was based at Creswell Crags in north Nottinghamshire, working on educational projects and events with schools and local people.
Elanor has an MSc in Environmental Management from Nottingham University, where she studied the role played by heritage sites in lifelong learning for adults, and an undergraduate degree in archaeology.
Kirsty McCarrison - Heritage Skills Education Project Coordinator
Kirsty joined the team on secondment from Durham University in December 2013 to job share with Elanor Johnson.
When not working on the HSed project, Kirsty can be found at Durham University where she is a Learning Officer working across all of the University's heritage sites but primarily based at Palace Green Library and Archives. In 2013 she was responsible for the Lindisfarne Gospels Durham learning programme which included schools outreach and on-site visits in addition to talks and heritage craft workshops for a range of ages.
Kirsty comes from an archaeology background and completed a doctorate in the field of Bioarchaeology in 2012. From this work she developed and curated an exhibition, now on tour (Skeleton Science) and previously sat on the committee for CBA North.
Kevin Malone - EHSI Project Co-ordinator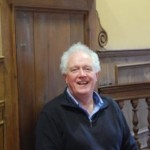 Kevin is Project Co-ordinator for the Engineering Heritage Skills Initiative, responsible for the co-ordination and management of trainee placements, development of a heritage trades register and the promotion of Heritage Skills Initiative activities. He comes to EHSI from Northumberland National Park Authority, where he project-managed the very successful Traditional Boundaries Traditional Skills project, which trained 51 people over a 5 year period in dry stone walling, hedging, fencing and footpath construction. Kevin was also the key player of a team that developed an Upland Farming Traineeship, which trained 8 people in upland farming livestock management. Prior to the National Park, he worked for 27 years in quality management roles for Walkers Snack Foods, part of the multi-national PepsiCo.
Kevin has had a lifelong interest in transport, which saw him on the footplate at the Ffestiniog Railway when he was 18. As well as being a member of the Ffestiniog Railway Society since 1967, he is also a member of the Inland Waterways Association, reflecting another passion, waterborne transport. More recently Kevin has been a volunteer at Bowes Railway.
Steve Palmer - Project Manager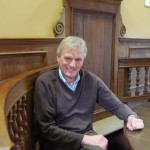 As a qualified planner and a member of the Institute of Historic Building Conservation, Steve worked for Gateshead Council for many years, where he was responsible for identifying proposed conservation areas, preparing designation reports and writing design and development briefs for sites located in conservation areas, amongst other things. Steve went on to become restoration manager for Saltwell Park, which involved preparing the restoration plan and managing the contracts and various different bodies involved in the restoration, and was also involved with the Angel of the North project.
Joan Robson - Administrator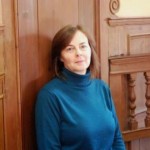 Joan has worked for NECT since 1996, and is responsible for the general administration of the Trust and its projects and activities. She is also involved with community consultations, archive research, Heritage Open Days and organising events and conferences, in conjunction with others, to bring local heritage to the widest possible audience.
When not at the Trust, Joan can be found working in Morpeth Library where she is involved in reader development and engagement of children and young people.
John Stelling - EHSI Gang Leader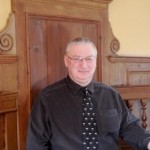 John is Project Gang Leader for the Engineering Heritage Skills Initiative, responsible for developing opportunities for training and education in engineering heritage skills and conservation, working with trainees on a day to day basis and supporting the staff at placement providers.
He served a conventional engineering apprenticeship with A Reyrolle and Co as an electrical engineer and worked in various engineering companies and roles (production, quality control and supervision). He eventually moved into training, working originally at the Rolls Royce Training Centre, Hebburn as a skills instructor then as a training advisor for 12 years with the North East Chamber of Commerce, managing and working with apprentices and companies across the North East.
John also has experience as a volunteer in museums, being involved with management and restoration for nearly 40 years, first as a founder and Trustee of the North East Aircraft Museum. Then, through owning, maintaining and driving vintage military vehicles, he moved to the Military Vehicle Museum as Hon. Chairman of the Trustees, where he managed the running of the museum and the restoration of exhibits. With a proposed merger of a number of transport museums at Sunderland he is currently involved in the development of the project, working with both collections already on site.