Should you wish to contact anyone in the team, please feel free to do so via the contact details at the bottom of the page.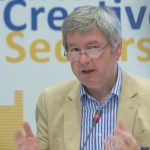 A chartered architect, Graham is a respected adviser on conservation management and economic development of historic areas. As a graduate of Common Purpose, which promotes civil society through understanding and mutual respect, he is an advocate of 'considerate development', applying the principles of sustainability and working with communities. He is also a champion for excellence in design, especially when intervening in historic settings. As a speciallist adviser to the National Trust, he advises on design implications for historic properties around the UK.
His concern about redundant floor space in urban centres resulted in him exhibiting at the first national conference of Common Purpose at the Royal Society in London. This led to representing English Heritage on the board of the Grainger Town Partnership in Newcastle upon Tyne, overseeing a six-year £200m regeneration programme that has won national and international best practice awards, including the Europa Nostra Prize for cultural environments. His interest in European cultural heritage has involved participating in exchange programmes including a British Council delegation to Moscow to coincide with the Queen's state visit and working with the International National Trusts Organisation. He is a member of Council of Europa Nostra and Europa Nostra UK. A past chairman of the Northumbria Historic Churches Trust and the Council of Newcastle Anglican Cathedral, he was a member of a working group that established Future for Religious Heritage, a European charity that supports historic places of worship of all faiths.
Richard Beattie - Finance Manager
Richard joined the Trust in July 2013 and is a fellow of the Institute of Chartered Accountants in England and Wales. Following on from his Civil Engineering degree at Leeds University, he started his career in a local office of a big four accounting practice and then went on to various management and commercial accounting roles in the South of England. Having returned to the Newcastle area in 2001 he has worked with various SME's and charities.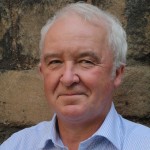 His role is management of the Trust's finances which involves him working in the engine room of the Trust. Occasionally, however, he does venture out of the office and offers financial advice to various projects run by the Trust.
Jules Brown - Conservation and Planning Manager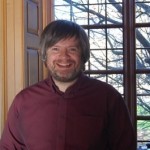 Jules Brown is NECT's principal member of staff responsible for conservation area and public participation work, engaging authoritatively with a wide range of stakeholders in often sensitive or controversial situations. Jules is the author or editor of an impressive series of conservation plans and conservation area appraisals for a wide range of historic North East sites. These range from a converted Victorian school in Wallsend to the entire 2000-dwelling 1970s Byker Estate in Newcastle upon Tyne, arguably one of the largest and most complex conservation plans to have been published in the UK to date. Having developed a keen eye for graphic presentation, Jules is adept at presenting complex information on historic buildings in an easily digestible way, particularly with the needs of lay people in mind.
Jules leads on NECT's casework of planning and listed building consent consultations, offering independent advice to local planning authorities across the North East on the impact which developer proposals will have on the historic environment. He also co-ordinates the Newcastle Conservation Advisory Panel.
Rose Lord - Projects Manager
Rose joined the team in September 2014 having having previously worked at the National
Trust for six years. Rose has a strong operational background in the heritage sector, her
most recent role was as Visitor Experience Manager at Wray Castle, a role that involved
a wide variety of skills ranging from project management, building maintenance and
conservation cleaning to visitor interpretation and engaging with National Trust
tenants. Rose holds a degree in History & Heritage Management, a Masters in Town &
Country Planning and a Post-Graduate Diploma in the Conservation of the Historic
Environment. She has a keen interest in celebrating unusual or controversial types of
heritage and wrote her Masters dissertation on the listing of post-war social housing
schemes. In her role at NECT, Rose is working on conservation, planning and public
participation projects as well as leading on the Trust's website and social media
channels.
Joan Robson - Administrator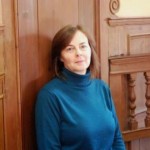 Joan has worked for NECT since 1996, and is responsible for the general administration of the Trust and its projects and activities. She is also involved with community consultations, archive research, Heritage Open Days and organising events and conferences, in conjunction with others, to bring local heritage to the widest possible audience.