Should you wish to contact anyone in the team, please feel free to do so via the contact details at the bottom of the page.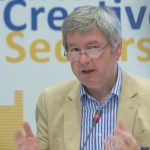 A chartered architect, Graham is a respected adviser on conservation management and economic development of historic areas. As a graduate of Common Purpose, which promotes civil society through understanding and mutual respect, he is an advocate of 'considerate development', applying the principles of sustainability and working with communities. He is also a champion for excellence in design, especially when intervening in historic settings. As a speciallist adviser to the National Trust, he advises on design implications for historic properties around the UK.
His concern about redundant floor space in urban centres resulted in him exhibiting at the first national conference of Common Purpose at the Royal Society in London. This led to representing English Heritage on the board of the Grainger Town Partnership in Newcastle upon Tyne, overseeing a six-year £200m regeneration programme that has won national and international best practice awards, including the Europa Nostra Prize for cultural environments. His interest in European cultural heritage has involved participating in exchange programmes including a British Council delegation to Moscow to coincide with the Queen's state visit and working with the International National Trusts Organisation. He is a member of Council of Europa Nostra and Europa Nostra UK. A past chairman of the Northumbria Historic Churches Trust and the Council of Newcastle Anglican Cathedral, he was a member of a working group that established Future for Religious Heritage, a European charity that supports historic places of worship of all faiths.
Richard Beattie - Finance Manager
Richard joined the Trust in July 2013 and is a fellow of the Institute of Chartered Accountants in England and Wales. Following on from his Civil Engineering degree at Leeds University, he started his career in a local office of a big four accounting practice and then went on to various management and commercial accounting roles in the South of England. Having returned to the Newcastle area in 2001 he has worked with various SME's and charities.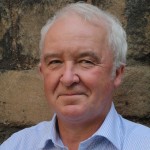 His role is management of the Trust's finances which involves him working in the engine room of the Trust. Occasionally, however, he does venture out of the office and offers financial advice to various projects run by the Trust.
Jules Brown - Conservation and Planning Manager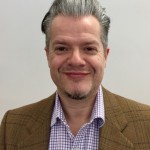 Jules is the Trust's principal member of staff responsible for conservation area and public participation work, engaging authoritatively with a wide range of stakeholders in often sensitive or controversial situations. Jules has worked on a wide range of historic environment projects across the north of England, developing enviable experience in coordinating and delivering historical research, conservation plans, management strategies, character appraisals, feasibility studies and funding bids for a spectrum of heritage sites, from medieval remains to twentieth century listed buildings. He regularly co-ordinates or is part of multi-disciplinary teams delivering high quality, goal-oriented and collaborative work. Jules is particularly interested in opportunities for the historic environment to act as positive catalysts for economic and social regeneration, inspiring local people to become interested and proud of their local heritage. He has conceived and delivered pioneering work in the field of community engagement in conservation area regeneration, and is at ease working with a range of stakeholders. Jules is also skilled at graphics work, bringing to life complex planning and historic environment issues for lay audiences.
Jules leads on NECT's casework of planning and listed building consent consultations, offering independent advice to local planning authorities across the North East on the impact which developer proposals will have on the historic environment. He co-ordinates the Newcastle Conservation Advisory Panel and is the current chairman of the North Branch of the Institute of Historic Building Conservation.
Joan Robson - Administrator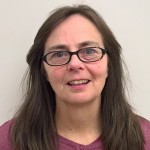 Joan joined the Trust in 1996 and is responsible for the smooth running of the office, its projects and activities. She is involved in all aspects of the Trust's work, including community consultation, archive research, organising events and conferences, and co-ordinating heritage skills activities on projects such as the Rocket House restoration in Newbiggin by the Sea. She is also working with volunteers and the local community in Warwick Bridge on the restoration of the Corn Mill. Other duties include managing the website and contributing towards our social media presence.
Gill Telford - Social Enterprise Development Officer
Gill joined the team in August 2017, bringing with her a wealth of experience across the public and voluntary sector. With a background in planning and a strong interest in community development she will be concentrating on the overlap between planning and heritage, and the opportunites this presents for social enterprises.
Julie Gowland - Social Enterprise Programmes Officer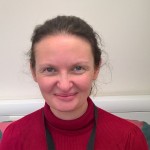 Julie complements Gill's role in Social Enterprise development, concentrating on delivering education, community engagement and activity planning. Julie has previously worked on the Durham Cathedral Heritage Woodlands and Riverbank Gardens project and at a variety of museums including the Cabinet War Office, Arbeia and Woodhorn Museum. She has an MA in archaeology, a degree in English, History & Politics, and a PgDip in Museum Studies.
Kate Wilson - Assistant Director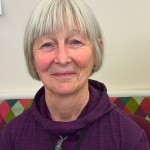 Kate has recently joined the Trust as Assistant Director on secondment from Historic England. She will be supporting Graham in leading and managing the work of the Trust, delivering projects and other charitable activities and promoting the work of the Trust and the skills it has to offer. Kate's background is in archaeology, building conservation and management. She is a Fellow of the Society of Antiquaries of London with 30 years experience working in the historic environment sector.
Antonio Perez Gomez - Intern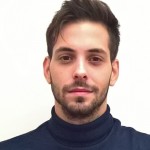 Antonio has recently joined the team at NECT as a post graduate Intern from the Chamber of Comerce of Almeria, Spain. Antonio's internship is to give him a wide range of experience of cultural heritage management, from archive resources to community engagement to project management, from the formulation and application of conservation principles to overcoming practical difficulties or attitudes, and the spectrum from historic landscape to designed gardens to archaeology and architecture to conservation and interpretation of collections. He will also be helping co-ordinate the United Kingdom's programme of activities for the 2018 European Year of Cultural Heritage.