Should you wish to contact anyone in the team, please feel free to do so via the contact details at the bottom of the page.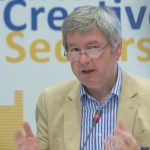 A chartered architect, Graham is a respected adviser on conservation management and economic development of historic areas. As a graduate of Common Purpose, which promotes civil society through understanding and mutual respect, he is an advocate of 'considerate development', applying the principles of sustainability and working with communities. He is also a champion for excellence in design, especially when intervening in historic settings. As a speciallist adviser to the National Trust, he advises on design implications for historic properties around the UK.
His concern about redundant floor space in urban centres resulted in him exhibiting at the first national conference of Common Purpose at the Royal Society in London. This led to representing English Heritage on the board of the Grainger Town Partnership in Newcastle upon Tyne, overseeing a six-year £200m regeneration programme that has won national and international best practice awards, including the Europa Nostra Prize for cultural environments. His interest in European cultural heritage has involved participating in exchange programmes including a British Council delegation to Moscow to coincide with the Queen's state visit and working with the International National Trusts Organisation. He is a member of Council of Europa Nostra and is on the Advisory Panel of the 7 Most Endangered sites of Europe; he will lead expert mission visits to the Grimsby Ice Factory in the UK and the Buzludzha Monument in Bulgaria. A past chairman of the Northumbria Historic Churches Trust and the Council of Newcastle Anglican Cathedral, he was a member of a working group that established Future for Religious Heritage, a European charity that supports historic places of worship of all faiths.He is a member of the International Advisory Panel for the Foundation for Jewish Heritage
Richard Beattie - Finance Manager
Richard joined the Trust in July 2013 and is a fellow of the Institute of Chartered Accountants in England and Wales. Following on from his Civil Engineering degree at Leeds University, he started his career in a local office of a big four accounting practice and then went on to various management and commercial accounting roles in the South of England. Having returned to the Newcastle area in 2001 he has worked with various SME's and charities.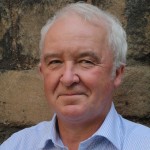 His role is management of the Trust's finances which involves him working in the engine room of the Trust. Occasionally, however, he does venture out of the office and offers financial advice to various projects run by the Trust.
Joan Robson - Administrator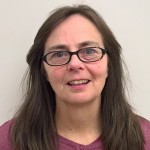 Joan joined the Trust in 1996 and is responsible for the smooth running of the office, its projects and activities. She is involved in all aspects of the Trust's work, including community consultation, archive research, organising events and conferences, and co-ordinating heritage skills activities on projects such as the Rocket House restoration in Newbiggin by the Sea. She is also working with volunteers and the local community in Warwick Bridge on the restoration of the Corn Mill. Other duties include managing the website and contributing towards our social media presence.
Gill Telford - Social Enterprise Development Officer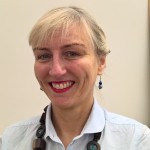 Gill joined the team in August 2017, bringing with her a wealth of experience across the public and voluntary sector. With a background in planning and a strong interest in community development she will be concentrating on the overlap between planning and heritage, and the opportunities this presents for social enterprises.
Julie Gannon- Social Enterprise Programmes Officer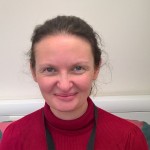 Julie complements Gill's role in Social Enterprise development, concentrating on delivering education, community engagement and activity planning. Julie has previously worked on the Durham Cathedral Heritage Woodlands and Riverbank project and at a variety of museums including the Churchill Museum and Cabinet War Rooms as Community Outreach Officer, English Heritage as Regional Outreach Officer, Learning Officer at Arbeia Roman Fort and Education Officer at Woohorn Museum and Archives.
She has an MA in archaeology, a degree in English, History & Politics, and a PgDip in Museum Studies.
Beth Harrison - Community Engagement and Volunteer Co-ordinator
Beth has joined the NECT team at Warwick Bridge Corn Mill, and will focus on engagement and volunteer projects within the local community. She previously worked with museums such as the Museum of Science and Industry and was a Heritage Trainee at the Saltscape landscape partnership. Beth has a degree in Archaeology and MLitt in Material Culture and Artefact studies.
Karen Mason - Mill Project Co-ordinator
Karen joined her local drama group in Broughton-in-Furness at the age of 8 and while studying Archaeology at Cardiff University engaged with its re-enactment society.
Later, acting as a local historian and performer for various sites she harnessed the value in bringing the life back into history. While being trained as a tour guide she learnt how to maintain mills and as she progressed she began cataloguing the various artefacts at these sites.
Karen is now the Mill Project Co-ordinator with responsibility for the development, operation and management of the project. Her role will include milling, operating and maintaining the historic machinery.
Karen is excited for the role and has said "What I love about the mill... When it runs it's like a big animal, it has moods and talks while it's running to let you know if something is wrong, it is real living history."