For 50 years we have been active in conservation and regeneration across the North East of England, North Yorkshire and Cumbria. As a civic trust we champion public involvement in the processes that shape the environment, often working with local groups. As a building preservation trust, we tackle dereliction on the high street and in the countryside, from modest local landmarks to the rescue of nationally important heritage on the brink of being lost. As a consultancy, we provide independent expert advice to all those who need it, brokering solutions to sensitive development issues and securing the resources needed to convert liabilities into assets. As a charitable company, NECT is overseen by its board of trustees, all of whom work voluntarily, in their own time, for the Trust.
In recent years we have delivered nearly £10 million of projects, generating jobs in areas of deprivation and contributing to the local economy. Our contribution to regeneration is in raising the standards of design and traditional heritage skills, as well as education. NECT's aim is to improve the contribution the environment makes to the quality of life for all in the region, its cultural identity and its creative potential.
NECT has worked for many years advising on conservation and planning matters, producing numerous conservation area character appraisals and management strategies for local authorities across the North. Some have been used to assist in securing heritage-led grant funding as part of regeneration initiatives.
Our experience of producing conservation plans and conservation statements for a wide variety of historic sites is extensive, including some with above and below ground significance, for example Clifford's Fort, North Shields; 20th Century heritage such as Laing Art Gallery, Newcastle upon Tyne; individual buildings such as Preston Hall, Stockton-on-Tees and Carlisle Methodist Central Hall; and extensive, complex landscapes, for example Ravensworth Castle and Estate in Gateshead and the 1970s Byker housing estate in Newcastle.
We are able to research individual buildings to advise on historical importance, which can then help to inform planning decisions. We are also able to advise on other regional heritage and conservation issues. For example, we have carried out an evaluation of maritime heritage across the region, working with local groups involved in the sector to explore how to improve networks across the region and ensure that maritime heritage and skills are conserved for the future.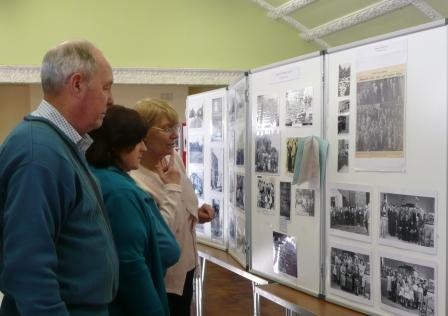 NECT has extensive experience of working with local groups and organisations to help them improve, and make best use of, their built environment. Our aim is always to improve the contribution of the built environment to the quality of life of the people who live and work in the vicinity. As an independent charity we can also act as a broker between communities and agencies or other stakeholders, when views on potential solutions differ. Areas in which we work include:
CONSERVATION
We help stakeholders obtain public feedback on proposals or to involve the community in the ongoing management of an area. This ensures people's views are represented in planning and other decision-making processes and that areas can be protected and enhanced for future generations to enjoy. Our involvement ranges from hosting public meetings and drop-in sessions to running involvement workshops, leading walkabouts and activities, or speaking with local interest groups on a wide variety of topics.
REGENERATION
We can assist in finding new uses for individual buildings, working with owners, other stakeholders and users (both current and potential). We believe there is little point saving a building if it cannot be useful or beneficial to the local community. The views of local people play an important part as we explore possibilities for difficult buildings and sites.
EDUCATION AND SKILLS
We have the expertise to increase the involvement of local groups in their built environment. We engage local people in conservation area work, bring them together with planning and design professionals to gain mutual understanding about future development, and have successfully adapted national programmes such as Placecheck and Village Design Statements to deliver award-winning community involvement projects. We also host the Heritage Skills Initiative, which aims to increase interest in traditional building and engineering skills.
Design and the Built Environment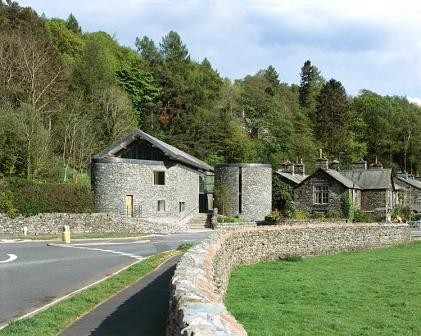 NECT strongly believes that good design in the built environment is essential to preserving and improving local settings and landscapes, as well as aiding the retention of an historic area's character. We are actively involved in many projects that promote an understanding of good design principles, demonstrate how design influences its surroundings and publicise efforts being made to provide sustainable principles that meet current and future demands. One such project with which we are involved is the Hadrian Awards, an architectural scheme promoting high quality design in the North East and Cumbria, which is now incorporated within the RIBA Northern Network Awards.
NECT lands game-changer grant from the National Lottery!
April 2017. NECT has been awarded an amazing grant of £145,200 by HLF under its Resilient Heritage programme to give the Trust its biggest overhaul in 25 years. It is one of the first successful applications in the UK to this programme, so we're understandably thrilled and thankful to the people who play the National Lottery who have made this boost possible.
Over the next 18 months, this award will allow us to grow our staff and trustees in terms of experience and knowledge, expand our areas of activity and develop a more robust future for the organisation as a whole,. it will also enable us to share our experience with other similar bodies in the north east region, hosting a series of training sessions across a variety of topics including archives and collections management, evaluation, property maintenance and good guardianship.